Expense Management Software

Selenity Expenses is changing to Assure Expenses | Fast, accurate and compliant expenses software.
Save time, reduce costs, stay compliant
New mobile app
Record, submit and approve expenses on the go. OCR receipt scan and GPS mileage capture automatically populates claims.
VAT savings
Maximises the amount of VAT that can be reclaimed. Automating the expense processes usually delivers 20% additional recovery in the amount of VAT claimed which is usually missed or not claimed.
Take control of company spend with online expenses!
The intuitive interface makes expense management quick and simple. Enforce policy limits, reduce bottlenecks, and eliminate lost receipts. Spend is accurate and auditable for finance teams and Expenses Mobile allows you to access, anywhere, anytime, from any device.
Accurate mileage
Accurate mileage tracking featuring both postcode-to-postcode lookups and street level addresses.
Capture journeys on the app, simply hit start, add any stops along the way and then finish. The journey is automatically captured and added to the claim.
Customisable mileage rules support typical home to office/location calculations along with relocation mileage and mileage threshold reduction.
Duty of care
Manage the recording and verification of driver and vehicle documentation.
Alerts prompt when expiry dates are due. Mileage claims can be restricted until a claimant has produced the required documentation.
Driver compliance packs provide automated driving licence, MOT and tax checks along with validation of vehicle insurance.
VAT Savings
Selenity Expenses maximises the amount of VAT that can be reclaimed. History has shown that automating the expense processes usually delivers 20% additional recovery in the amount of VAT claimed which is usually missed or not claimed.
Users do not need to have an in-depth knowledge of complicated VAT legislation and VAT recovery as Expenses automatically calculates the amount claimable, even on the smallest items.
Receipt scan
OCR technology scans receipts and automatically populates expense claims.
Remove the need to carry a wallet of paper receipts. Simply snap your receipts into your digital wallet.
Expenses Mobile then scans the receipt and extracts the key information, automatically populating an expense claim.
Receipt validation
Receipt validation and claimant payment services.
Accurate validation within 48 hours using our 16 point check, ensuring your expense claims are fully compliant with HMRC
Provides maximum VAT recovery as well as real time HMRC legislative monitoring ensuring maximum compliance.
Integrations
Integrates with your payroll, finance, and HR systems.
Information can be shared across your existing systems, removing the need to manually enter data.
Our API allows your applications and system to share data and automate processes. Expenses is Sage200 and Sage50 certified.
Corporate cards
Manage credit cards, corporate cards, and fuel cards.
Match transactions on your card statement to existing expenses items or create new ones. Card reconciliation can be managed on both desktop and mobile.
Statements can be imported or integrated into Expenses. You can restrict cash claims being paid until corporate card items are reconciled.
Reporting
Over 120 built in reports providing expenses spend analysis.
Design and schedule reports to automatically be delivered via email or to a FTP.
The bespoke report builder gives you the freedom to report on what is important to your organisation. Using an intuitive drag and drop wizard, management information and business intelligence is at your fingertips.
Security
Your data is UK hosted and encrypted for the highest security standard.
Our solutions are monitored 24/7 with information security management ISO27001 and data privacy management.
Fully configurable to suit your requirements: featuring access control management, Single Sign On, IP address filtering and 24/7 monitored performance.
Carbon Footprint Management
Manage your carbon footprint with sustainability and carbon emission reporting.
Stay on top of your organisation's carbon footprint with configurable reports from the reporting suite.
"The staff love our weekly payment promise because they know if they miss the opportunity to claim expenses one week, they will get it one week later. Using Assure Expenses, there's no delays on payment."
Lynn Meakin
Accounts Administrator, Hermes
"The new service is much better: with the policy integrated into the system employees have clear visibility about what they can and can't claim for. We're eradicating claim errors at the point of submission and cutting costs by reducing over-claiming."
Derek Brown
Transactions Manager, Northumberland County Council
Complete the form to use our AssureExpenses calculator and find out how much you can save
Sage approved expenses
Sage compliant expenses solution that eliminates manual entry into Sage 50 and Sage 200.
Request Demo
Integrate Assure Expenses into your existing systems.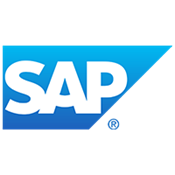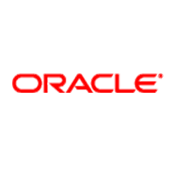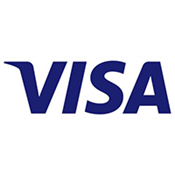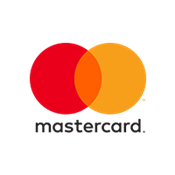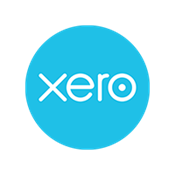 Get more from Assure Expenses with our integrated partners
A seamless end-to-end solution capable of analysing all your foreign and domestic expenses directly from Assure Expenses and reclaim for you the VAT paid.
Book your business trips in TravelPerk and have all business travel data automatically sent to Assure Expenses in real-time.
Interested in Expenses? Contact us!
Contact one of our sales team for more information about Assure Expenses or request an online demo.
Thank you
Thank you for requesting more information. One of our colleagues will be in touch very shortly.
Expenses in the palm of your hand
New for 2021: Our updated app brings a user-friendly new look and feel that makes it easier and faster to submit, track and approve expenses on the go. With one-click approval to reimbursement and full checks against your organisations policy.
Submit your claims using our smart new Optical Character Recognition that provides you with the ability to capture expense receipts, and the data on them, digitally which reduces the time it takes to make a claim.
Plus the new mileage claim GPS functionality allows users to set a start location and end location then the app calculates the distance automatically, so you don't have to, to get accurate mileage validation.
Corporate card integration
Manage card expenses including credit cards, corporate cards, fuel cards, and cash reconciliation. Claimants can match transactions to their existing or new expense items, via Expenses Mobile or desktop. You can even restrict users submitting their cash claims until they have reconciled their corporate card statements.
Driver duty of care
Manage your employees' driver documents within Selenity Expenses software. Simply upload the relevant documents and receive reminders when renewals are due. You can even restrict the payment of mileage until accurate records are in place. The Driver Compliance Pack is a solution that allows you to manage your drivers and vehicles automatically with driving licence, car tax and MOT retrieved using data sourced from the DVLA, along with an insurance validation service.
Fast outsourced expenses software
Outsource the areas which are causing you the biggest headache.
We scan and validate your expenses within 48 hours, with next day payment as standard.
Outsourced Expenses
It is easy to claim expenses
Everyone claiming expenses at your organisation will find life much easier with our expenses software. It takes at least 50 per cent less time to submit, approve and reimburse, when compared to manual systems.
Employees can submit claims quickly, accurately, and securely online or through their Expenses Mobile app.
With a simple duty of care consent from your employees, our expenses software can automatically populate your drivers entitlement and endorsement data using our automatic duty of care checks which uses data sourced from the DVLA. The vehicle look-up feature then provides real-time accuracy of vehicle MOT and tax. If a routine check reveals a driver is disqualified, or shows a revoked or expired licence, mileage claims can be suspended.
The unique configurability options make it simple for your staff to provide only the relevant information needed to make their expenses claim policy and HMRC compliant. The result is a more productive and happier workforce.
It is easy to approve expenses
Authorisation is a breeze either through the smartphone app or online; with one click approval, easy access to receipts, out of policy claims and potential fraud warnings.
One click approves the claim straightaway for payment. Any issues with the claim and it is just as easy for managers to send back the whole claim or just the item in question.
With the latest journey validation technology to accurately calculate the distance travelled by employees, managers can be assured that claims are 100 per cent accurate with no need to double check.
Assure Expenses will benefit your finance team
Your finance team receive expenses claims with all of the required information, calculations included and policy validations applied.
Accuracy goes up as queries and delays go down, with less stress an added bonus. Not to mention maximum VAT recovery and the elimination of fraud, all part of the many benefits enjoyed with Selenity Expenses.
The duty of care feature within Selenity Expenses keeps a full audit history of all vehicle and driver documents to help protect your organisation if required to prove your duty of care responsibilities. In partnership with Licence Check we provide an automatic duty of care service that uses data sourced from the DVLA database to automatically check employees driver and vehicle documentation. You have everything you need to manage your legal duty.
The system interfaces with any finance and accountancy package along with consolidating all major credit card, purchase cards and fuel cards removing the manual reconciliation.
Assure Expenses provides intelligent reporting
Our suite of over 120 standard reports means you have business intelligence at your fingertips. The 'Top 10' report collection is a popular choice, which provides visibility on activities such as overspend, policy breakers and frequent duplicators.
Imagine arriving at the office on Monday morning knowing that your management spend reports have been automatically generated and delivered to the relevant people.
What can this software do?
See our Assure Expenses related resources
Sign Up Today
Be the first to get updates on new innovations, product features and the latest insights.