Save time, reduce costs and stay compliant with Assure Expenses
Simplify the way you submit, authorise, reimburse and audit employee business expenses. Assure Expenses is a cloud-based expense management solution that includes tools for tracking mileage, validating receipts, managing corporate cards, and generating reports.
Find Out More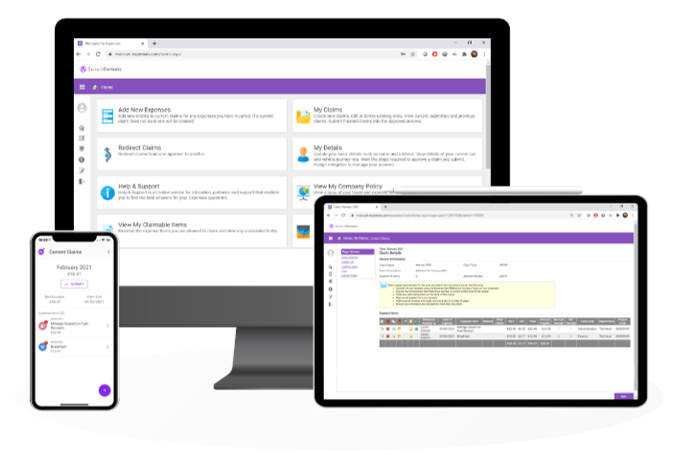 Assure Expenses gives you the tools to proactively manage your employee and business expenses:
Built in spend reports provide an unparalleled level of insight, helping to drive further cost savings within your organisation.
Multiple mileage validation options are built-in, including GPS tracking, postcode-to-postcode search, and Address+ for pinpointing locations at street level.
Receipts can be captured digitally and attached to expense claims before they are submitted. Read our guide to HRMC policies on digital receipting here.
Claim status can be tracked in real-time, and users can provide justifications or make amends to queried claims before resubmitting.
Claims are automatically checked for policy and VAT compliance, and missing receipts, VAT and mileage miscalculations, and duplicate claims are flagged.
Corporate card statemen reconciliation with Assure Expenses, with users able to add expenses for each transaction, or match transactions to existing expense items.
The Expenses Mobile solution allows users to submit, track, manage, and approve expense claims from their smartphone.
Book A Demo
Download Datasheet
New for 2021: New app brings a user-friendly new look and feel that makes it easier and faster to log expenses. There is a new mileage claim GPS functionality, that allows users to set a start location and end location, and then the app calculates the distance automatically, so you don't have to. A smart new Optical Character Recognition provides you with the ability to capture expense receipts, and the data on them, digitally which reduces the time it takes to make a claim.
Find Out More