Home to School transport plays a vital role in the lives of hundreds and thousands of children and young people with special educational needs. This vulnerable group and their families face numerous daily challenges, and they need a system that can adapt to the current, rapidly evolving situation.
Calling on years of working to improve complex transport requirements and personal experiences, our team of specialist subject matter experts and software developers have worked with some of the largest councils in the UK to implement Home to School transport systems that support all stakeholders.
Flexiroute was well placed to quickly adapt to the changing needs of councils, schools, families and transport providers. The digital system features risk assessments and mandatory checklists.
Using intelligent algorithms, the Platform automatically makes allowances for things such as social distancing and updates vehicle capacities accordingly. This makes the planning and booking of home-to-school transport much easier for council staff, who may previously have been using paper or spreadsheets to keep track of vehicle capacities. As many of these teams are now working from home, a robust, digital system is the best possible way to keep data safe and secure during these times.
The automated route planning function of the Home to School transport system stores a detailed record of the journeys and the passengers so that in the event of any incident, those involved can be quickly notified.
Built-in functionality for incident reporting ensures parents and carers can have full peace of mind that any issues can be quickly addressed, with all relevant parties made aware of the situation in real time.
The smart system supports the council to meet key performance indicators (KPIs) and set critical parameters to ensure needs are met within agreed timescales.
The safety and security of children and young persons is always a critical point on the agenda, meaning that intelligent systems play an integral role in Home to School transport now, more than ever.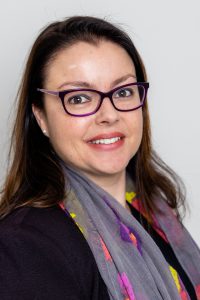 Michelle Elkington
Account Manager - RLDatix
Get in touch with me today to hear how we can work with your council to implement Flexiroute for your Home to School transport.
Get In Touch