RLDatix prides itself on delivering innovative software that supports Local Authorities in maintaining full compliance on SEND transport services. Our Flexiroute Solution has an array of features that help you maintain the highest standards and professional relationships with both transport providers, service users and their carers.
We have identified key issues Local Authorities are facing and purpose-built our platform to help provide advanced digital solutions, including automated route planning, real-time tracking of journeys and management through targeted apps, and in-depth compliance and risk management.
Support with Training
To assist Local Authorities in maintaining full compliance on SEND transport services, a full dashboard provides a detailed overview of both staff and vehicle compliance, as well as detailed reports on activity. This includes information on complete or incomplete training and certificates (mandatory and non-mandatory), making it easier to manage the training requirements of your organisation.
Managing Documentation
Transporting children and young adults with special educational needs and disabilities within society means that the need for high levels of compliance and risk management increases dramatically. We have a full and comprehensive module within the platform that is specifically designed to reduce the manual task of managing compliance information, and to help you keep track of important data with ease.
There are many people management tools, drivers PCO licenses (required of every driver), documents regarding their right to work in the UK and DBS checks. Vehicle management tools include insurance documents, registration numbers, vehicle type and colour, noticeable markings and MOTs. All documents can be conveniently attached within the platform with timely reminders.
Maintaining Compliance on SEND transport with Convenient Reminders
Various tools are colour coded to ensure quick and easy understanding of the information, and notifications and reminders are automated within the system to ensure robust compliance and effective management of all data. Expiry dates for all documentation are noted, and these feed into the reminders as well. Notifications continue to pop up until the tasks are completed and can be escalated if previous requests for updates remain unfulfilled.
Learning with our Experts
Our shared company values influence every decision we make as a team and we continuously expand our knowledge base, delivering on our promise to drive care everywhere, and creating software that helps those who need it most.
Therefore, we have our on-hand expert, Zubin to consult on all things Home to School. Zubin has years of experience working with IT software and transport solutions and understands the complexities and challenges of Home to School Transport, including SEND.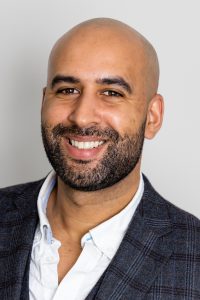 Zubin Peckham