Compliance is a term that refers to the standards and rules that need to not only be met, but also maintained by both Councils and contractors who are involved in Home to School work. The main reason for this is to ensure peace of mind that high standards are adhered to by all, therefore reducing the risk of accidents or mistakes.
The Power of Peace with Home to School
For our families and carers who entrust their children and vulnerable adults to the Local Authorities for transport purposes, compliance enables them to have complete trust that the people transporting them can be trusted to complete their duties with a high level of efficiency and quality care.
Methods of confirmation can include the following:
Background checks (DBS).
Safeguarding and relevant training to help them understand their children/vulnerable service users are not just another "fare," as well as knowing the Council regularly check to ensure this standard it met.
Safe and maintained vehicles.
Compliance and Transport Providers
With transporting children and young adults comes high levels of compliance and risk management, and evidence of this must be available on request from not only the Local Authority but also the DVSA (Driver & Vehicle Standards Agency).
In the world of Home to School Transport, it is especially important for transport providers to know what compliance is expected of them, as well as taking pride in maintaining or exceeding the standards that are set out by the Local Authority.
When a LA produces a Home to School Transport contract, this outlines to transport providers the relevant documents they need to evidence all areas of compliance. Additionally, it highlights how they will be regularly reviewed by a LA through spot checks and regular contractor meetings. For example, this could include:
MOT/service records for vehicles.
Insurances.
Up to date driving licences.
Uploaded photos of drivers and passenger assistance (where the system allows).
Training undertaken by staff.
Home to School Challenges for Local Authorities
A major challenge currently faced by UK Councils is communicating, monitoring, and ensuring adherence to compliance by transport providers, as they are working with vulnerable young people as well as adults, including those with special educational needs.
As the custodians of the children and vulnerable adults in their care, while they are on transport, the LA has a huge responsibility to make sure they have a complete audit trail of who is taking passengers from A to B. All certificates and training must also be up-to-date, and any concerns and issues dealt with as a matter of urgency with a clear audit trail. Often issues occur due to poor record-keeping or data being held in different areas and systems, which makes it harder to ensure that high standard is maintained.
Full Compliance with RLDatix
Here at RLDatix, we realise how critical compliance is to all involved and we continually strive to work with parent groups, transport providers and Local Authorities to raise the standard of the service being delivered.
Flexiroute features a comprehensive module designed to reduce the manual task of managing compliance, as well as a full dashboard that gives a robust overview of all vehicle and staff compliance. A digital dashboard gives a clear view of compliance across your fleet, highlighting any vehicles or drivers that need attention.
All information is collated in a clear format, with notifications and alerts for tasks such as an MOT review, or a need for specific training requirements for internal or external staff, such as safeguarding. From a reporting point of view, it can then produce real-time reports for regular contractor meetings to ensure all KPIs (key performance indicators) are met in line with the contract.
Working closely with Councils, schools, families, and transport providers, we have identified key issues faced by each party, and have a purpose-built system to help provide the necessary digital solutions to support our mission of "making difficult transport easy" for all.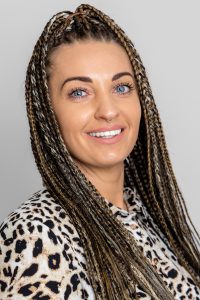 Vic Barker
Customer Success Manager - RLDatix