Under new government legislation, Employees will have the right to request flexible working from day one. What impact will this have on HR teams and case work?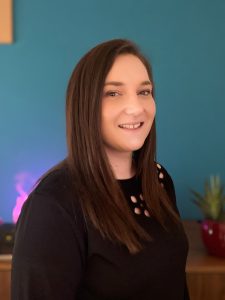 Blog by Alex Bristow, Solutions Engagement Executive at RLDatix

I remember having my first daughter, my entire world turning and changing into something I'd never experienced before. A core moment in my career where for the first time I had to rethink my path. I began to wonder if it was even possible to request a new work pattern to give me more time with her, whilst keeping my independence and my career.
Making sure I was within my rights to request was something I hadn't really considered; how many weeks of service is required for me to be able to ask for a change? Luckily, I was well over the limit of 26 weeks, but it made me question the success of my request for flexible working. My request was handled internally by both my manager and HR department, who consulted me on my reasons for request and made sure that it was beneficial for both the business, and myself to make the changes. My Flexible Working Request was successful, and I have been working part-time ever since.
It made me realise the importance of allowing these requests to be submitted, and for the first time I considered the additional administrative function necessary for carrying out such a request. These requests can be made for several different reasons, not just for parents to have flexibility with their children, but for carers and those with other commitments, and can be made for not only reducing hours, but for job-sharing, flexitime, and working compressed, annualised, or staggered hours.
Fast forward almost 4 years, through the pandemic and now working lives have changed forever, employers are now seeing a significant change in the way employees not only view their careers, but their work-life balance. Flexible working opens the opportunity for more inclusion in the workplace, creating a more diverse work environment and workforce.
Following the recent government consultation for making flexible working the default, the government have issued the following measures:
remove the 26-week qualifying period before employees can request flexible working, making it a day-one right
require employers to consult with their employees, as a means of exploring the available options, before rejecting a flexible working request
allow employees to make 2 flexible working requests in any 12-month period
require employers to respond to requests within 2 months, down from 3
remove the requirement for employees to set out how the effects of their flexible working request might be dealt with by their employer
"This proposal will make flexible working more accessible and encourage employers and employees to have conversations about formally working flexibly from day one, or when it suits them. This will support a shift in workplace culture, moving away from the notion that the ability to request flexible working is an earned benefit…the current qualifying period can act as a disincentive for employees who want to move jobs but, because of personal circumstances, do not want to wait six months before formally requesting a change in their working arrangement"
– Confederation of British Industry (CBI)
Of course, each request needs to be managed and monitored in a fair and consistent way. Many organisations will see an increase in these requests as the law changes to allow employees to submit requests from day one of their employment, and up to two times within a 12-month period (as opposed to one).
One way to ensure each case is dealt with consistently is by using a case management tool. A system that can populate the case in stages and steps for the Manager and HR representative to log and track correspondence, whilst adhering to the reduced response timeframe which will be two months (previously three). As the number of requests rise, RLDatix's Assure HR Case allows organisations to have control over the influx of cases, it can link cases together, so you can see how many previous requests an employee has made, with all notes, letters and emails attached to the requests and the outcomes for each case.
Join me and my colleague Sam Watson for a  20-minute webinar on Thursday 26th January 2023 1pm GMT about how to manage Flexible Working Requests with Assure HRCase. You'll find out how the system can track and monitor the case work with built in time frames, letter templates and more. From opening a case, selecting the appropriate employee, and assigning the relevant manager/HR person for the case, right through to closing outcomes. To register, please complete the form below.
References & Further Reading